HDR Hero is the most extensive collection of Lightroom presets created for HDR effects.
HDR (high dynamic range) photography is a favorite of many photographers because of the amazing results that it can produce. But the problem is that HDR photography typically involves:
Multiple bracketed exposures to create the HDR image
Extra software, apps, or plugins for HDR merging
Slow automated merging and tone mapping, leading to hours of time for processing your photos
What if you don't have multiple bracketed exposures to merge/blend into an HDR? What if you want to process your photos quickly, without needing to wait for slow automated HDR merging?
With the HDR Hero Lightroom Presets you can apply HDR effects to any photo, no need for bracketed exposures. And you can get the effects instantly, without the need to wait for a time-consuming merging process.
HDR Hero is a comprehensive collection of Lightroom presets for easy, quick, and amazing HDR images. The package includes nearly 200 presets that can have a huge impact on your photography.

Why Choose HDR Hero?
115 one-click HDR presets for instant effects.
80+ stackable workflow presets that give you incredible flexibility.
Get the perfect look for any photo by using the workflow presets. Unlimited possibilities!
Create realistic effects or more extreme HDR effects.
Create HDR effects with any photo, even without bracketed exposures.
Instant effects. No waiting for slow software to merge/blend your photos.
Rescue photos that seem unusable.
Take photos from average to awesome.
Perfect for your landscape, nature, travel, sports, urban, and street photos, as well as portraits.
HDR Hero is just what you need to get amazing results with your photos. And best of all, you'll save many hours by using the presets!
Compatible with Lightroom versions 4, 5, 6, 7(Classic CC), and CC for Mac or PC
Sample Before and After Images:
When You Purchase HDR Hero Today You Will Get:
115 one-click Lightroom presets for instant effects.
80+ workflow presets for to create your own customized HDR looks.
Installation insturctions (don't worry, it's simple) and documentation.
Outstanding customer service.
These presets have been carefully crafted and tested on hundreds of photos. Thousands of photographers are already using HDR Hero and loving the results.
The presets:
Work on both Mac and PC.
Work with JPG and RAW files (we always recommmend RAW files for the best results).
Work with Lightroom versions 4, 5, 6, 7(Classic CC), and CC.
Can be installed on as many computers as you'd like, as long as it is for your own use.

What Our Customers Are Saying:
"I have already told my photographer friends about these great presets!!! Just purchased the HDR presets yesterday and no doubt in the near future I will also purchasing the Landscape Legend presets. These presets are like no other." - Sarah
"There are a couple of HDR presets that are worth their weight in gold." - Barry
"I recently had the opportunity to need customer service from you folks at Loaded Landscapes. I approached that transaction with trepidation, only to find how wrong i
was. Your service was outstanding, truly amongst the best I have recently encountered. For this I thank you." - Steven
Try It Risk Free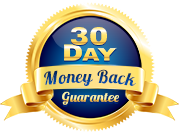 When you purchase HDR Hero today you will have a full 30 days to try it out. If for any reason you are unhappy with the purchase, simply email me for a full refund. Based on the thousands of happy customers that have purchased HDR Hero over the past few years, I'm confident that you will love it too.

Get the HDR Hero Presets Today for $24 only!
Limited Time Offer!
Yes, Give Me the Presets!
With this purchase you'll get all 100+ Lightroom presets and the right to use them on personal or commercial photos for as long as you would like. You will also get free access to any future updates of the presets.
Frequently Asked Questions
When will I get access to the presets?
Immediately after the purchase is successfully processed you will be led to a download page. You'll also receive an email with a download link.
Can I use the presets for commercial purposes?
Yes. You can use the presets on photos that you will sell or license. The preset files themselves cannot be re-sold or re-distributed, but you are welcome to use them in the processing of photos that you will sell.
What software is required to use the presets?
You will need Lightroom. The presets are compatible with Lightroom versions 4, 5, 6, 7(Classic CC), and CC. The presets are not compatible with Photoshop or any other software aside from Lightroom.
NOTE: Custom Brush and Graduated Filter Presets are not supported by Adobe Lightroom CC - Desktop (Cloud-Based Version).
Do they work on a Mac/PC?
Yes, they work on both Mac and PC. We have installation instructions for both Mac and PC.
Do they work with both RAW and JPG files?
Yes, they can be used with either. We recommend RAW files for the best results.
Are instructions included?
Yes. You will get access to documentation/videos that demonstrate how to use the presets.
If you have any other questions please contact us.